China's top online sales host Li Jiaqi apologized on Monday after he blamed viewers who found the price of an eyebrow pen expensive, that they were not working hard enough to make more money during a live-streaming session.
After then, many Chinese domestic brands like Fenghua(a brand of shampoo), Jingxin(a brand of skin care products) and Lianhua(a brand of monosodium glutamate) and so on gather together to pick up some followers who once was the fan of Li Jiaqi by leaving comments in the Li's social media. At the same time, many people inflowed into their live stream calling"Where is the product of 79?""Sale the product of 79, otherwise I won't buy it" Thus a word become viral"such a big fortune must be caught!!!"Which reveals many Chinese people's love towards homegrown brands. More even, Florasis eyebrow of 79 yuan has become a currency, people all say"What does this item cost with Florasis currency " From this, all shows a rare opportunity towards Chinese homegrown brands.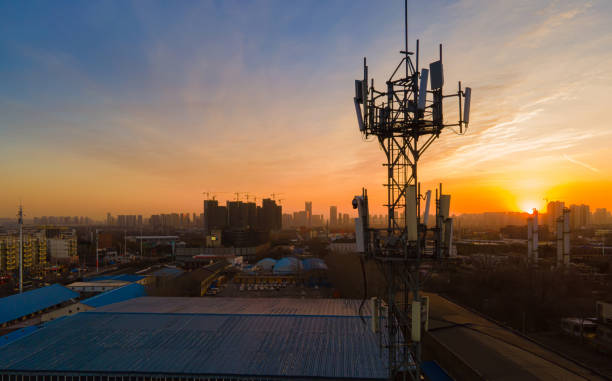 As a Chinese brand of 30 years development, we have many products cheaper than other brands. No matter in terms of the product quality, or in terms of the product cost, we always have some points can meet your satisfaction. To keep up with this "79 trend", Let we see if you only have 79 dollars, what products you will have in TheFo(Because the country currency is different, of which can buy different things in their own countries. Basically one yuan in China is equal to one dollar in USA, so today we won't speak of converting the currency between two countries).
First, if you would like to purchase visual fault locator(VFL), products as below do not miss. TFL-Q VFL only costs $12.50(10mw), $15.4(20mw), $17(30mw) now. Promotion cut-off time: before 31th, Oct. With 79 dollars, you will have next to 6 pcs VFL on hand.
Features:
【Long Testing distance】VFL 30mW, 25-30km.
【Opt for variety of connector type】2.5mm universal connector for SC/ST/FC.
【Human-based design】Build-in with LED light with Bright red laser 650nm
【Long Operation time】40 hours of operation(1mW)
【Strong power offers】Strong and stable light source, strong penetrating power.
【Mini Size suitble for any environment】Pocket size design,mini and compact. Dimension:93 * 46.5 * 21 (mm) weight: 0.04kg
VFL-22M only costs $17.50(10mw), $19.5(20mw), $21.9(30mw) now. Purchase with large amount will also have the discount of 94 percent off. With budget of 79 dollars, you will have next to 4 pcs VFL-22M on hand.
Features:
✔VFL-22M gives you long detection distance, measuring up to 30km. Additionally, it can locate optical fibers, verify continuity and polarity, and help identify faults in cables and connectors.
✔ Opt for variety of connector type, including 2.5mm Universal adaptor for FC/ SC/ ST
✔ Offer strong power with strong light source, strong penetrating power
✔ Human-based design makes you convenient to use, with LED lights suitble for operating in dark environment
✔ Small compact design makes it a perfect choice for everyday use. People can take with it any time.
✔ Silicone dust cap makes it effectively impede the dust into,
✔ Note for battery type: Not Rechargeable Type. AAA 1.5V battry * 2 pcs(Package not included battery because the the airline not allow put in battery)
Secondly, if you would like to purchase Optic Power Meter(OPM), third products as below will be your preferred choice. One is TPM-25M, It only costs $27(-70~+6dBm) now. With 79 dollars, you will have next to 3 pcs on hand.
Features:
【High precision& Low error】High precision& high quality detector, with measurement error less than ±0.02dB
【Wavelength& Measurement】OPM wavelength: 800~1700nm(7 wavelenghs available: 850, 980, 1300,1310, 1490,1550, 1625nm), OPM Measurement range -70~+6dBm
【Connector type】 OPM 2.5mm universal
【Human-based design】LED lights, suitable for dark environment
【Mini and compact】OPM Dimensions/Weight: 137*60*37mm/180g; OLS Dimensions / Weight 130x65x35mm / 180g
Second one is KPM-11M mini Power Meter(-70~+10dBm), only costs $20, if you have 79 dollars in the pocket, you will have next to 4 pcs on hand.
Features:
1.7 Wavelengths available( 850/980 /1300/1310/1490/1550/1625nm)
2.Range of measurement:-70~+10dBm, the measurement error is less than 0.1dB
3.Back clip design, mini and compact, people can carry around with any time
4.Universal adapter design, suit for SC, FC, ST Connector
5.Built in LED Light, Easy to operate in the dark environment
The other one is TPN-35 Pon meter Model. Special price $84, with 79 dollars plus 5 dollars, you will have one device for PON Network Testing.
Features:
【For PON Network Testing】Users can test three wavelengths1490 nm/1550nm/1310nm in the PON network at the same time
【Simultaneously measure three EPON wavelengths】Simultaneously measure and display different PON architectures, data and video signals
【Multi-functions & modes】The instrument provides five sets of thresholds to choose from, with pass, warning, and fail modes
【Strong Function】Manual calibration, automatic shutdown (can be cancelled)
【Human based design】Mini, compact and equipped with anti wrestlling silicone material
More details about product discount please send the email to sales@thefo.com or whatsapp/skype:+86 13625297051