1-Stop Fiber Optic Superstore
Fast Shipping

DHL / FEDEX / UPS

Safe Shopping

Money Guarantee

Online Support

24/24 on day

Quality Guarantee

100% Reliable
Promotion Products of 2023
Special Price
$850.00
Regular Price
$899.00
Hurry Up! Offer End In:
Special Price
$685.00
Regular Price
$755.00
Hurry Up! Offer End In:
Best Selling Products
Fusion Splicers

OTDRs

Optical Power Meter

Optical Fiber Identifier

Cleaning Products
Excellent Supplier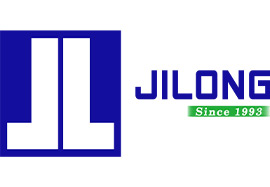 30 Year development. In 1993, Jilong Communication Technology, the predecessor of Nanjing Jilong, was established and began the process of research and development of domestic splicing machines.
In 1996, Nanjing Jilong Optical Communication Co., Ltd. successively launched various types of splicers. For almost 30 years, Jilong has been tirelessly researching and developing optical splicing technology, and has obtained more than 150+ related patents, breaking the monopoly of foreign optical fiber fusion splicing technology, promoting the development of domestic fusion splicing technology and splicing machine. With a certain contribution, the development history of Jilong is the development history of a domestic fusion splicer.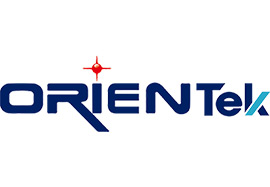 In 2005, Orientek produced fusion splicer: PT330.
In 2008, Orientek produced fusion splicer: PT430 and the annual sales amount exceeded 1000 sets.
In 2011, produced fusion splicer:PT-650 and the annual sales exceeded 2000 sets.
In 2013, produced fusion splicer:T35, T40 and the annual sales exceeded 3000 sets.
In 2013, produced OTDR: TR600 and the annual sales exceeded 2000 sets.
Today's fiber optic industry is characterized by increasingly broad deployment of what was once considered a specialist technology. So it is increasingly important that fiber optic equipment is versatile, economic, reliable and also very easy to use. Orientek has always provided excellent and practical fiber optic solutions for the industry's needs, and we continue this tradition today. Our high quality splicing and test equipments and innovative reporting software provide the best return on investment in the industry, by lowering overall project cost, and improving customer confidence.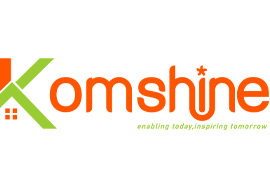 KomShine Technologies Limited headquarter is located in Nanjing, China, providing a variety of support services related to design, manufacturing, and after-sales service for Optical Fiber Communication products.
KomShine sells products to clients who use their own brand to introduce into the marketplace. KomShine is a professional manufacture of Optical Fiber Equipment such as Fusion Splicer, OTDR, Power
Meter, Light Source , fiber identifiers, fiber optic cleaners and inspectors, optical fiber tool kits.
With high quality products, perfect product quality and timely and thoughtful after-sales service, KomShine has been popular in customers at home and abroad.


TAWAA TOOLS LIMITED is a high-tech enterprise integrating R&D, production and sales, which is located in Suzhou, a city of Chinese gardens. Since its establishment, the company's ideal is "Make it easy", has always been people-oriented and adhering to the business philosophy of "credibility first, integrity first". We make effort to provide best products to the customer, committed to promoting the development of the global communication tools industry.
Nowadays, TAWAA has launched several series of optical fiber tools, hardware tools, tool sets and so on, including optical fiber cleaver TFC-30; fiber optic stripper CFS-3; armed cable slitter ACS-1; ratcheting cable slitter KMS-K; coax cable stripper 45-162; mid-span cable stripper MSAT4 Etc.. Since TAWAA tools entered the market, it has been deeply loved by users, and has been widely used in communication, radio and television, railway, mining, port, power, high-tech and other fields.
On the afternoon of September 7, 2023 Beijing time, Nanjing Jilong Fiber Optic Communication Co., Ltd. (referred to as J...