Since Zhao Zisen, the "Father of Chinese Optical Fiber", developed the first optical fiber in my country in 1976, my country's optical fiber communication industry has developed rapidly. Now, optical fiber communication has become one of the important ways of modern communication. As an ideal fusion splicing method for optical fiber communication, optical fiber fusion splicer has become a standard tool for communicators because of its low splicing loss, good transmission quality, and high operating efficiency.
However, now, the appearance of optical fiber fusion splicers on the market is too ordinary and bulky, and most of them are suitable for ground operations. It is very inconvenient when facing high-altitude operations such as FTTx optical fiber engineering, installation and maintenance, and security monitoring. In order to help users solve this problem, Nanjing Jilong Optical Fiber Communication Co., Ltd. (hereinafter referred to as: JILONG) has developed a new 500E Mini optical fiber fusion splicer, which is equipped with an aerial work platform, which can not only adapt to high-altitude operations, but also work in any environment on the ground.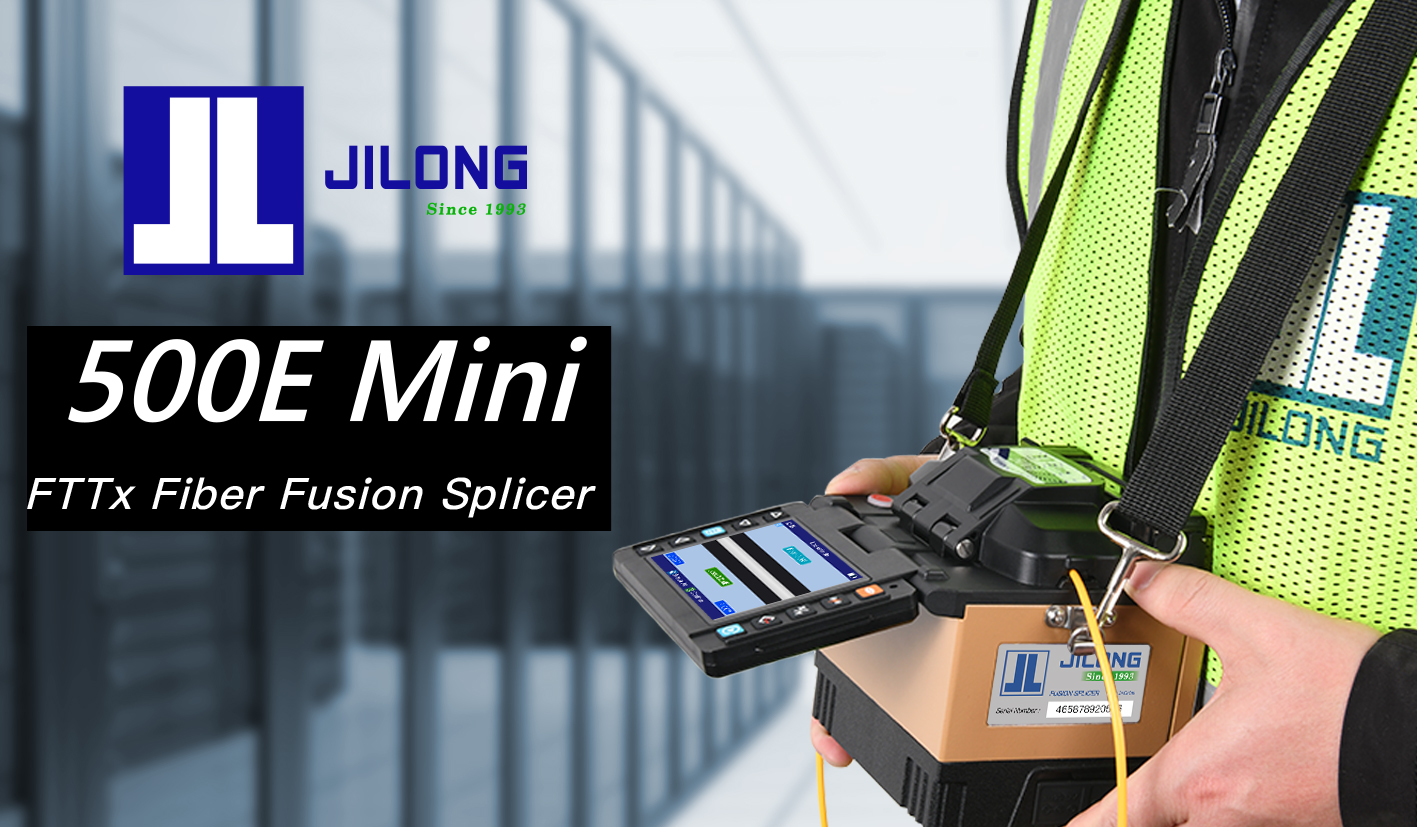 JILONG, as an old-fashioned fiber splicer manufacturer in China, has 30 years of experience in R&D and manufacturing of fusion splicers. In order to give better feedback to users, at the beginning of the design of 500E mini fusion splicer, it was positioned as an easy-to-use, easy-to-maintain and economical all-round fusion splicer, which can meet the needs of FTTx optical fiber engineering, installation and maintenance, security monitoring and other fields.
A. Compact and light
JILONG 500E mini's user-friendly body design is adopted, and the body is mini and light. Compared with ordinary fusion splicers, it is particularly compact, which also makes daily use or carrying more convenient.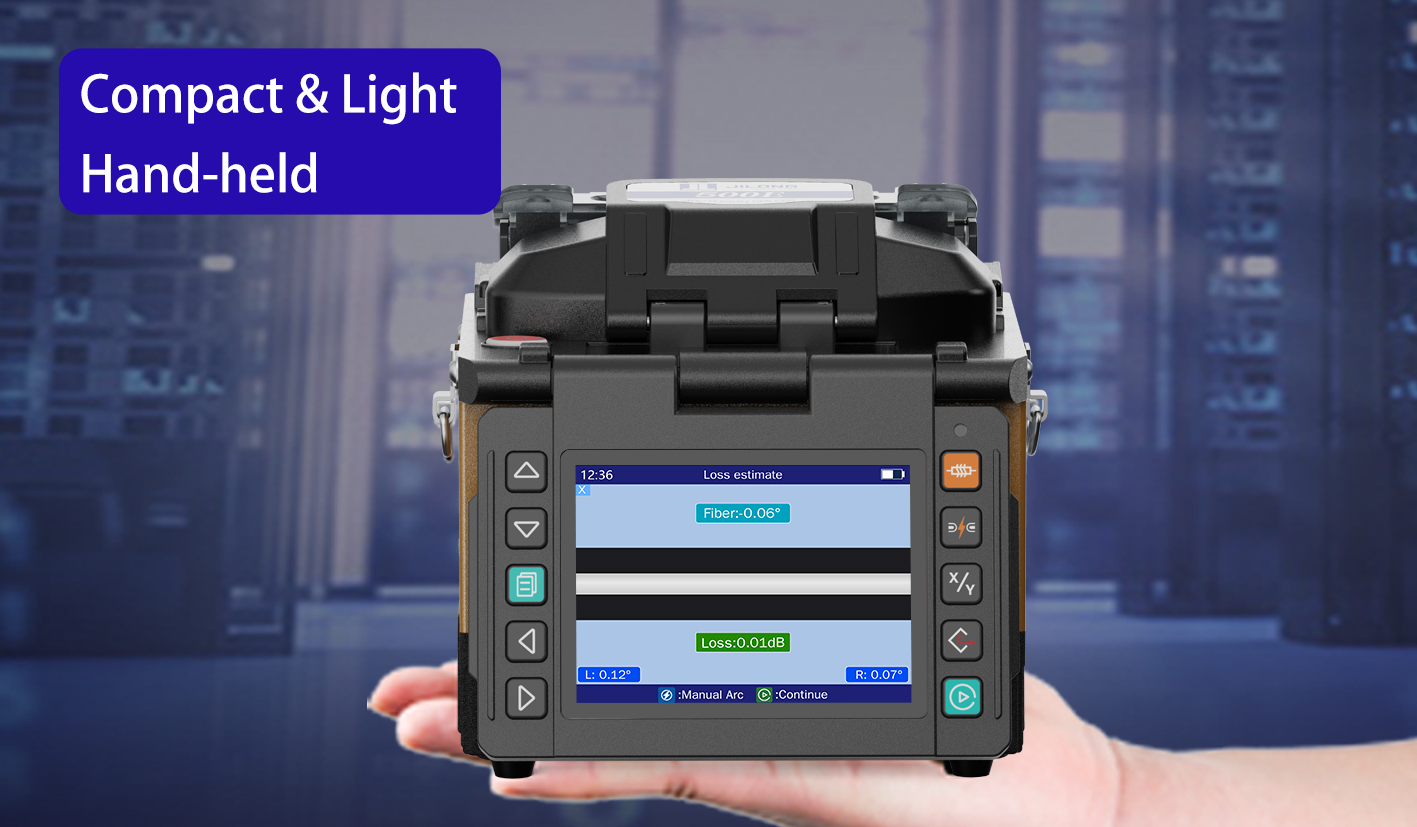 B. Suitable for working at heights
Common optical fiber fusion splicers on the market are inconvenient when working at heights, and even accidentally break the machine. The 500E benefits from the compact design of MINI and the blessing of JILONG's new aerial work platform, making the 500E the preferred choice for communication personnel to work in aerial work.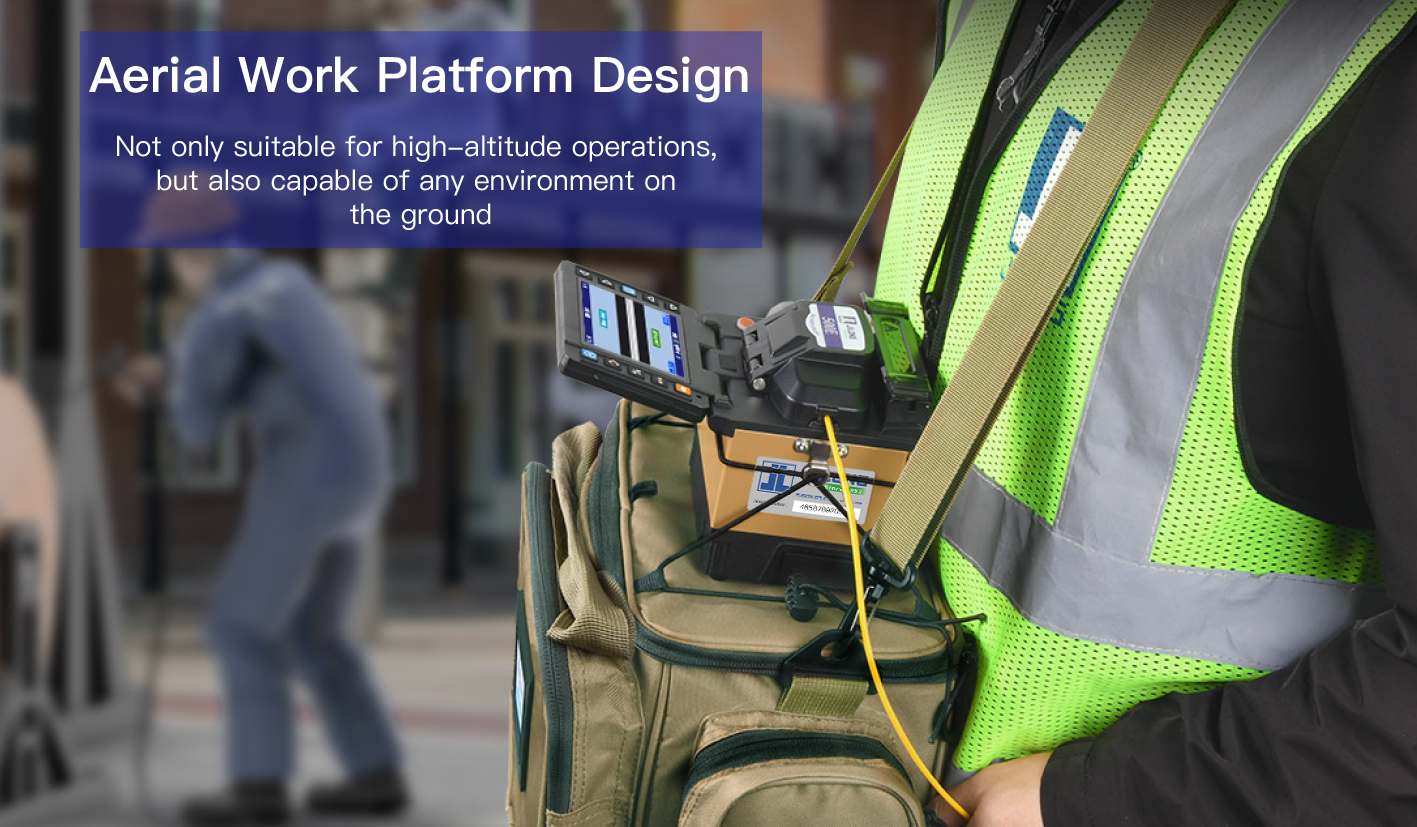 C. Innovative tool-free replacement of electrodes
500E MINI fusion splicer adopts the unique design of innovative tool-free electrode replacement, allowing you to easily replace the electrode in one minute; will this affect the service life of the electrode? Of course not, JILONG electrodes have a lifespan of up to 5000 times (replaceable), which not only saves you a lot of work time, but also saves project costs.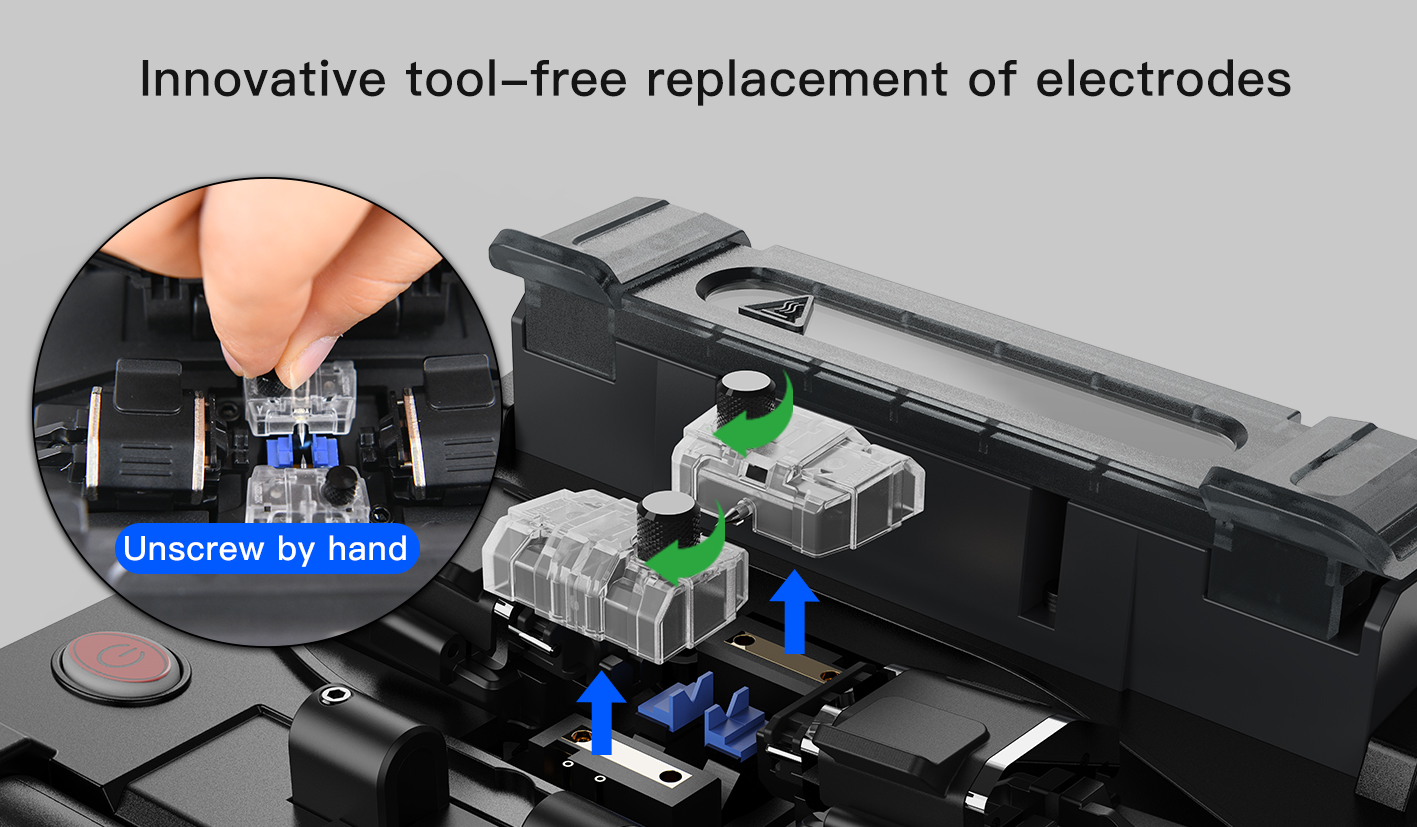 D. Strong performance and high cost performance
500E MINI has built-in four motors, the cladding is aligned with the core adjustment method, 8S automatic splicing, 18S automatic heating, the typical fusion loss is 0.01dB, and the operation efficiency is improved.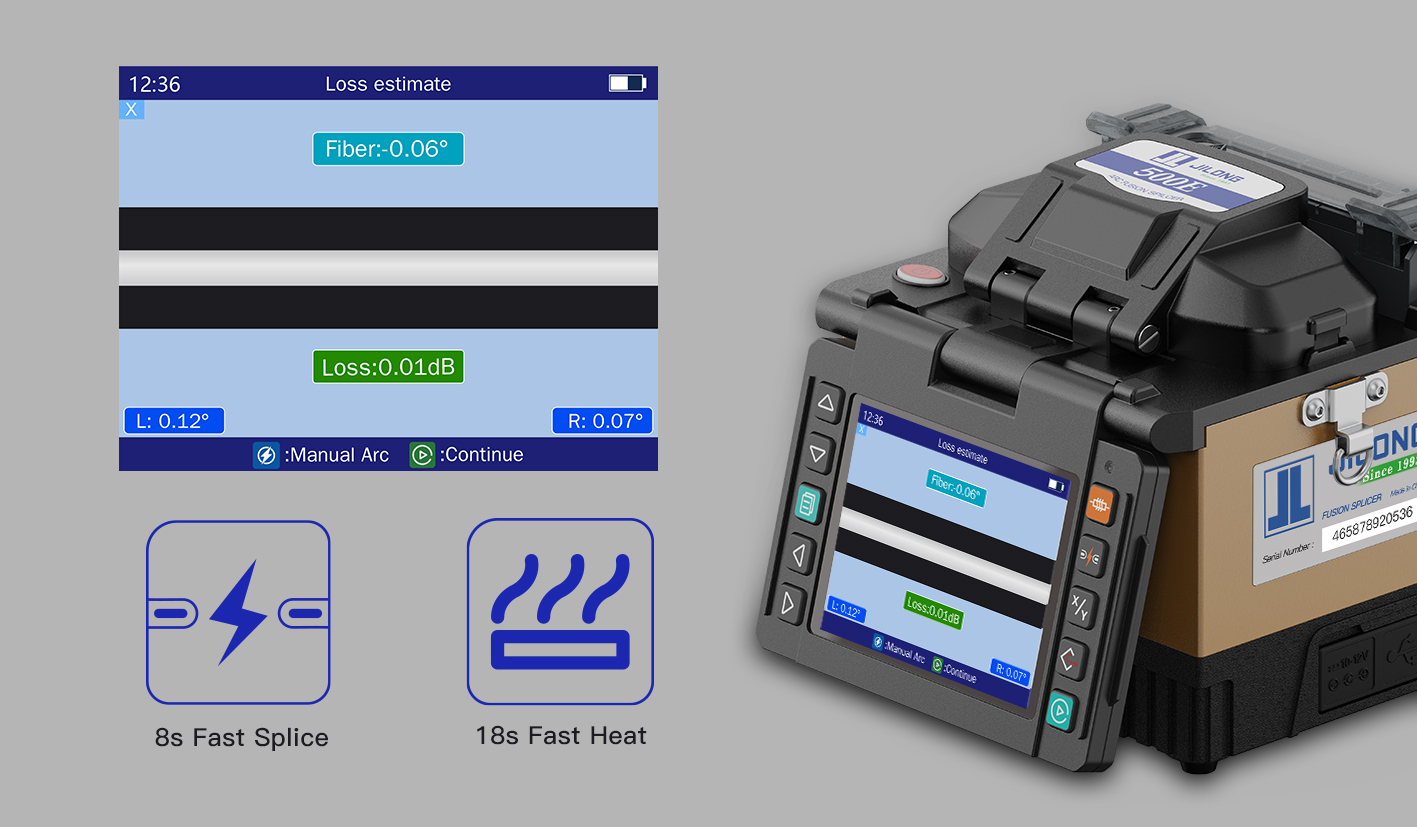 The 500E has a strong configuration. The three-in-one fixture is compatible with various types of optical fibers. It is suitable for drop cables, jumpers, pigtails and bare fibers. The operation saves time and effort. The 3400mAh battery capacity can support 120 cycles of splicing and heating.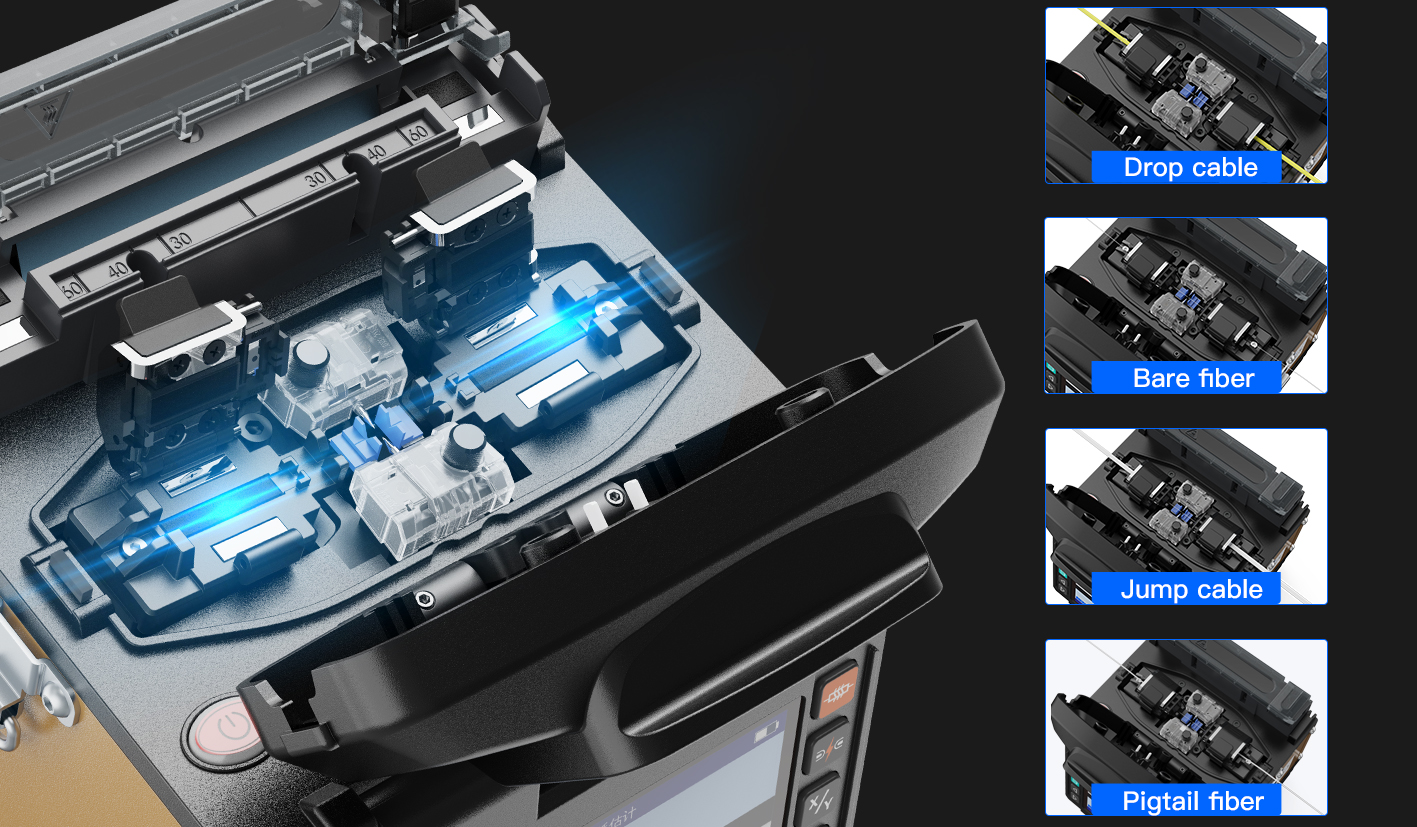 500E MINIIt is the best choice for communicators who pursue cost-effectiveness.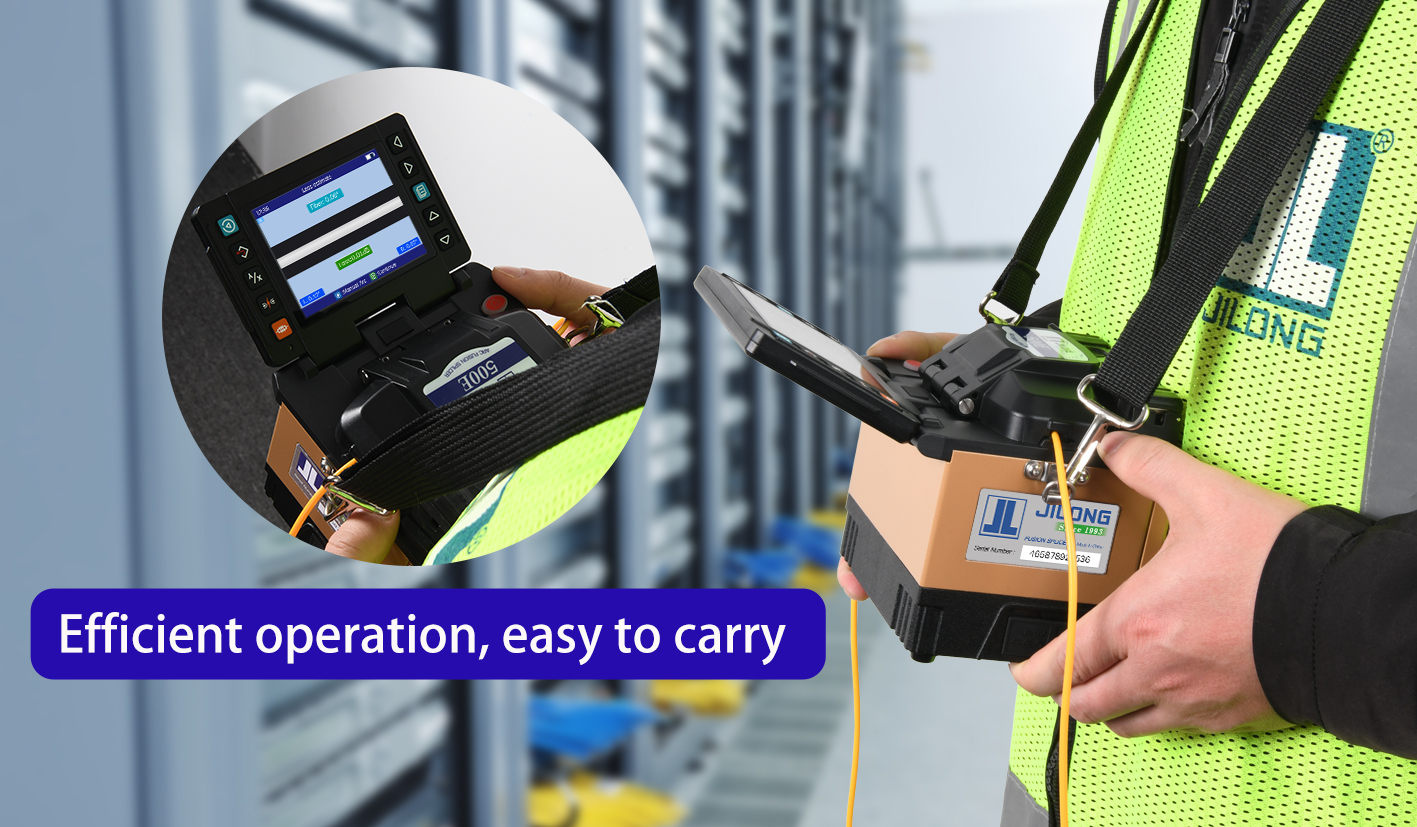 E. 3-Year Warranty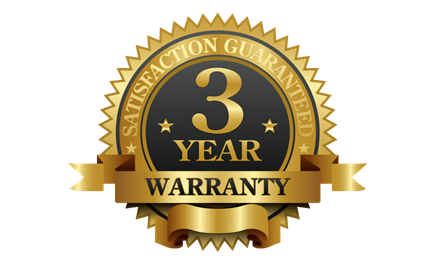 We, JiLong, do hereby warrant our Fusion splicer、OTDR、Test & Measurement、Tool、Fiber Optic Cleaning products, be free from defects due to defective materials or workmanship for a period of 3 years from the date of shipment.
We, JiLong, do hereby warrant our accessories such as Battery, Cleaver, Thermal Stripper, AC adapter, Screen, Heater, Carry Casewhich are included in the standard package of Fusion Splicer, OTDR products, be free from defects due to defective materials or workmanship for a period of 1 year from the date of shipment.
Efficient, versatile, lightweight, portable, etc. have become synonymous with JILONG 500E, and it will allow you to completely overcome the phobia of working at heights.