JILONG KL-300T Fusion Splicer Kits Automatic Core Alignment Fusion Splicer Fiber Optic Instruments
Features:
● 9s Splicing, 18s heating
● 5000 times Electrodes life
● Average splice loss: 0.01dB
● 7800mAh battery capacity, recyclable 260 times splice + heat
● Storage of splice results: 10000 results, 100 sets of Images
● 5″ 800x480 HD LCD display
● 360X/180X Magnification, fiber core extremely clear                  
● Suitable for SM/MM/DS/NZDS/BIF single core fiber
● 3-in-1 universal fiber holder. Suitable for jump fiber, pigtail fiber, bare fiber,flat cable
Description:
The JILONG KL-300T digital fusion splicer focus function automatly, Applicable fibers SM, MM, DS and NZDS, 9s splicing and 30s heating will be a good assistant for your work when fusion splicing.
Fusion splicer machine JILONG KL-300T maquina de fusao.We offer the best wholesale price, quality guarantee, professional e-business service and fast shipping . You will be satisfied with the shopping experience in our store. Look for long term businss with you.
Features:
● 9s Splicing, 18s heating
● 5000 times Electrodes life
● Average splice loss: 0.01dB
● 7800mAh battery capacity, recyclable 260 times splice + heat
● Storage of splice results: 10000 results, 100 sets of Images
● 5″ 800x480 HD LCD display
● 360X/180X Magnification, fiber core extremely clear                  
● Suitable for SM/MM/DS/NZDS/BIF single core fiber
● 3-in-1 universal fiber holder. Suitable for jump fiber, pigtail fiber, bare fiber,flat cable
Specifications:
Model
KL-300T
Fiber types
SM (G652) / MM (G651) / DS (G653) / NZDS (G655) / BIF (G657)
Number of fiber
Single core
Fiber aligning method
Meticulous; Core; Clad; Manual
Splicing mode
Auto; Calibrate; Normal; Special
Average splicing loss
SM: 0.02dB  MM: 0.01dB  DS: 0.04dB
NZDS: 0.04dB
Typical splicing time
Typical 9s (standard SM fiber)
Typical heating time
Typical 18s
Splicing program
100(user mode) 53(factory mode)
Tube heating program
 40(user mode) 11(factory mode)
Heating control mode
Automatic/Maunal
Storage of splice result
10000 results, 26 parameters per result, 100 sets of iamges
Tension test
1.96 ~ 2.25N
Terminal
USB
Electrode life
5000
Fiber image magnification
360X / 180X
Monitor
5″ color LCD display
Battery capacity(splice + heat)
260 cycles(typical)
Power supply(inner Li-battery)
7800mAh
Charger
Internal
Power supply
AC: 100~240V                                        Lithium battery voltage: DC 13.5V
Operation condition
Altitude: 0~5000m
Temp: -10 ~ 50℃
Max wind velocity of 15m/s
Dimension(L*W*H)
168 x 150 x 165(mm)
Weight
Excluding battery (1.94kg)
Including battery (2.28kg)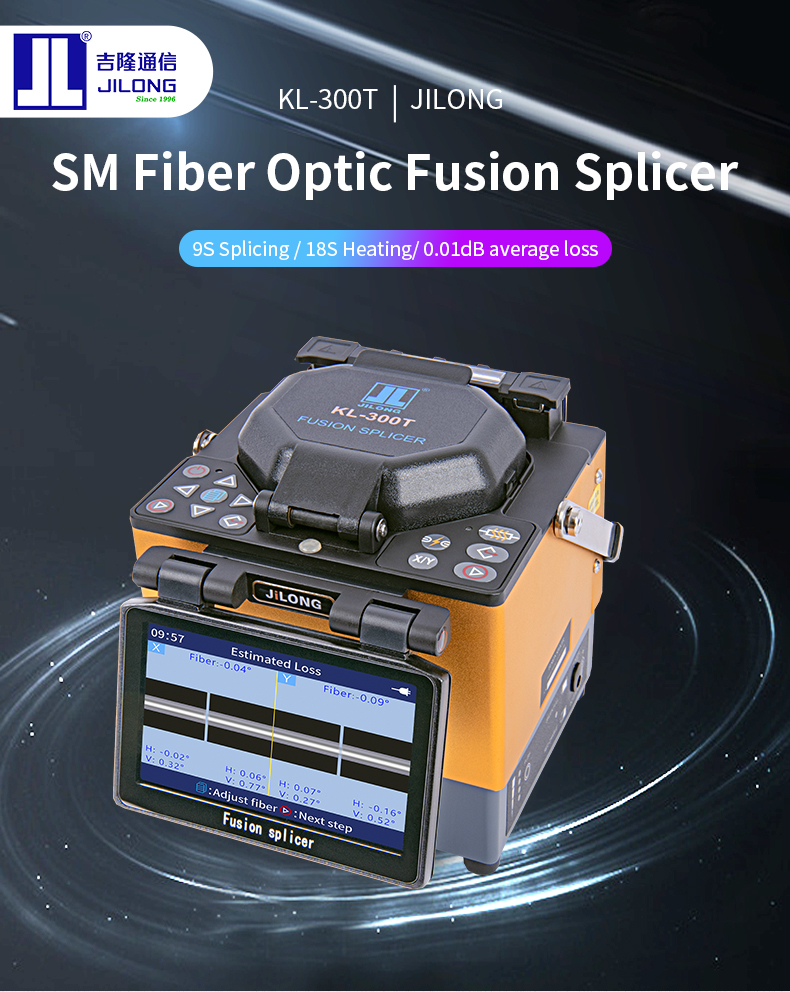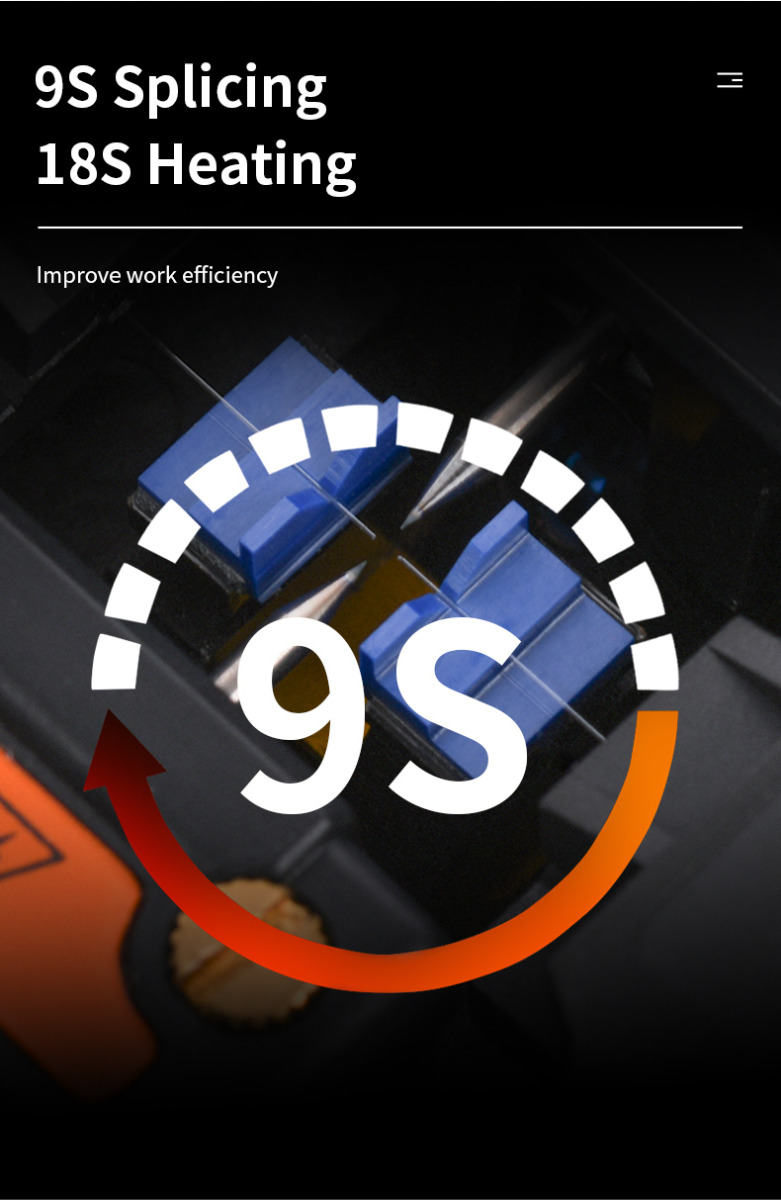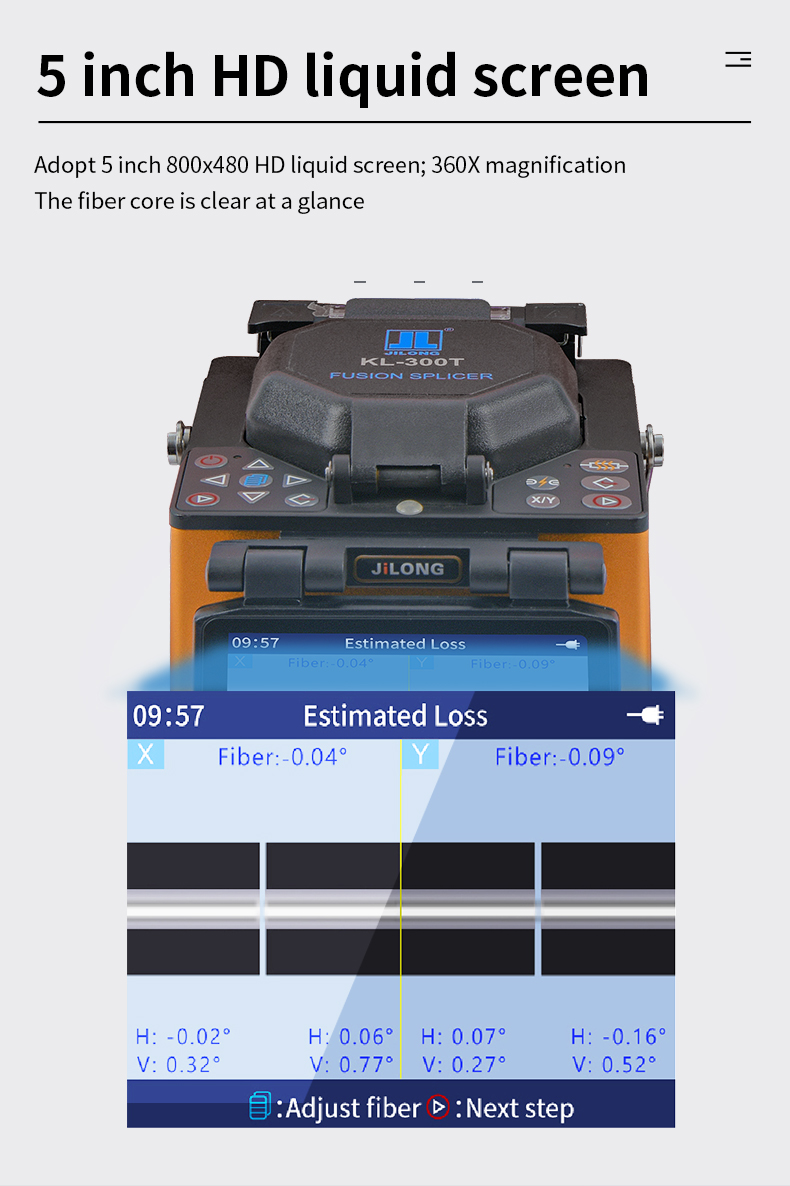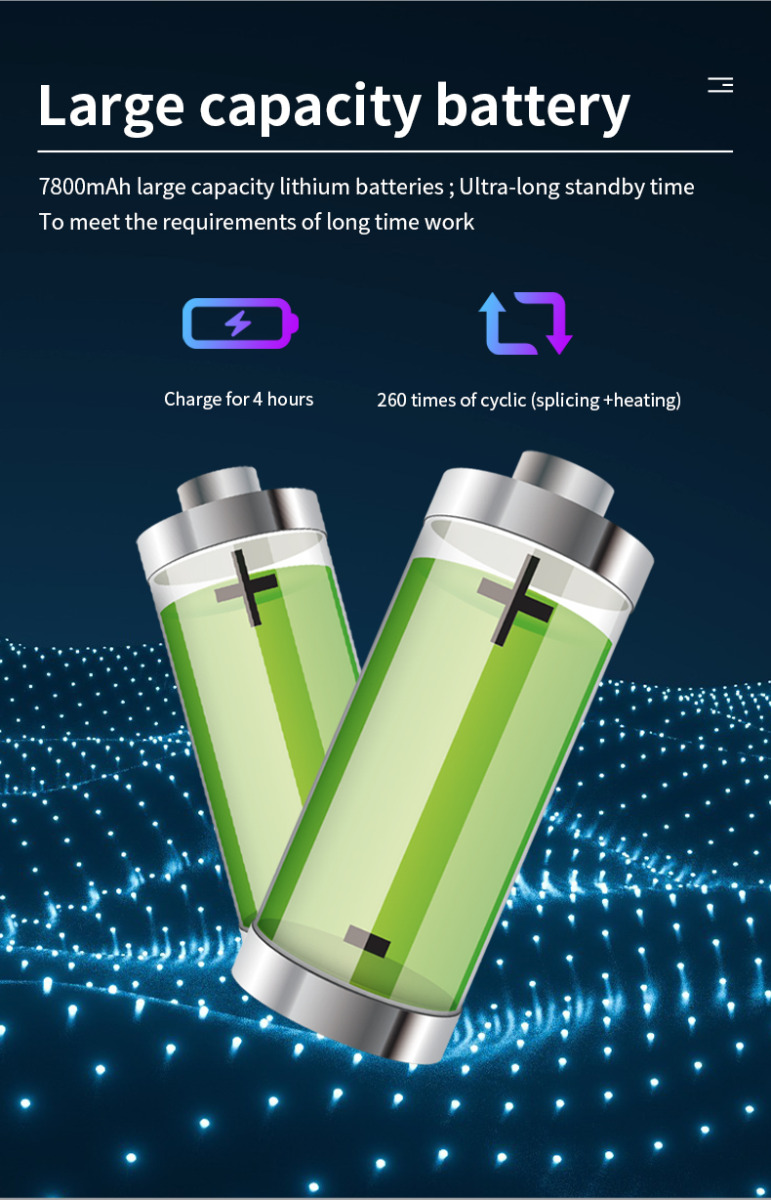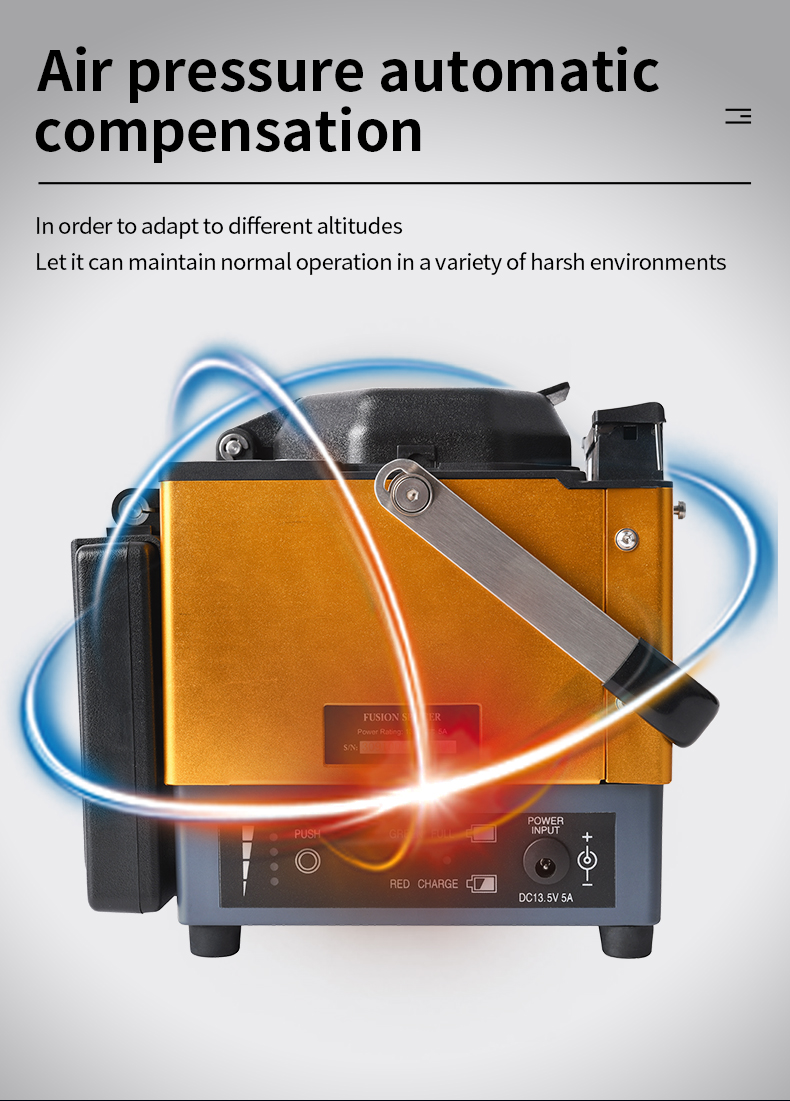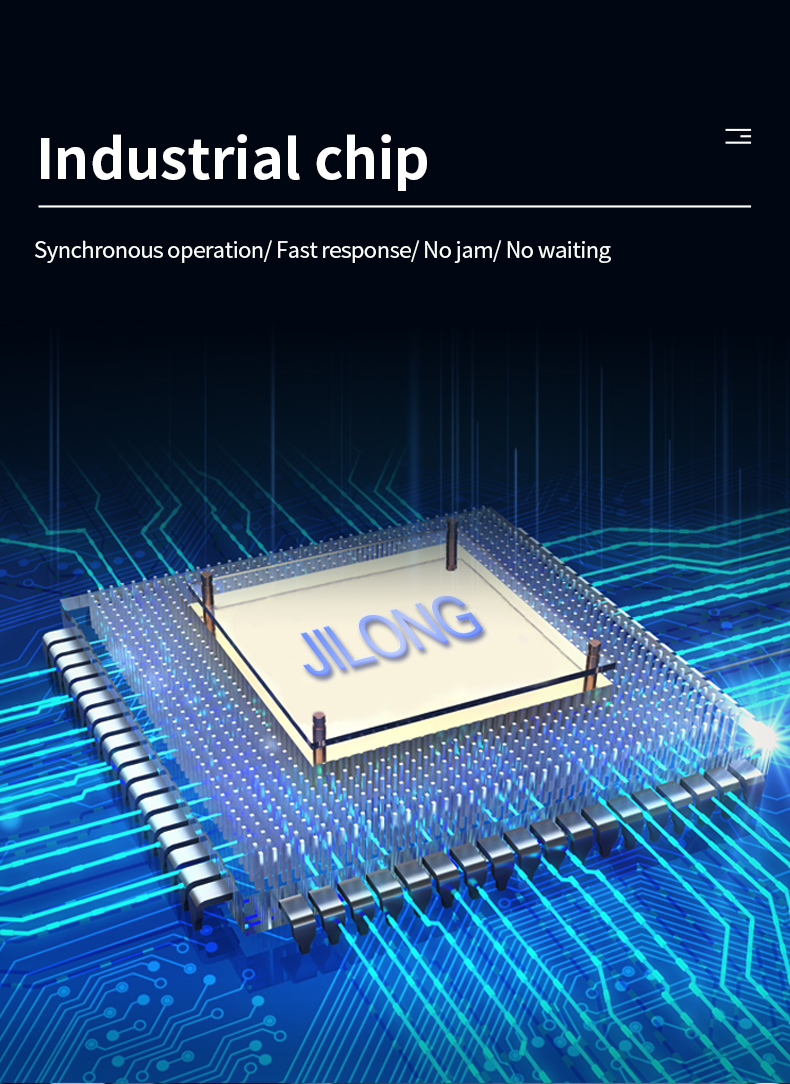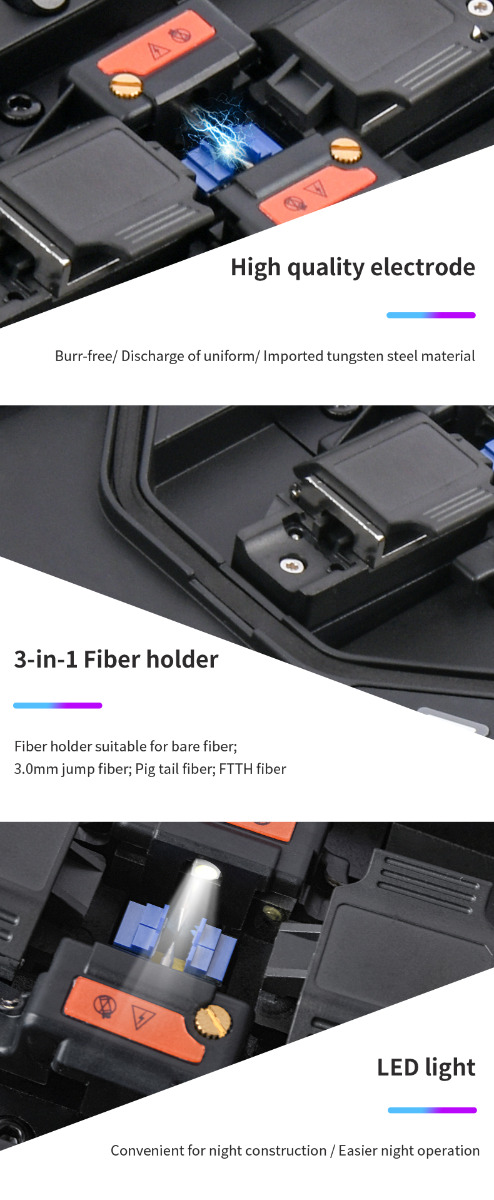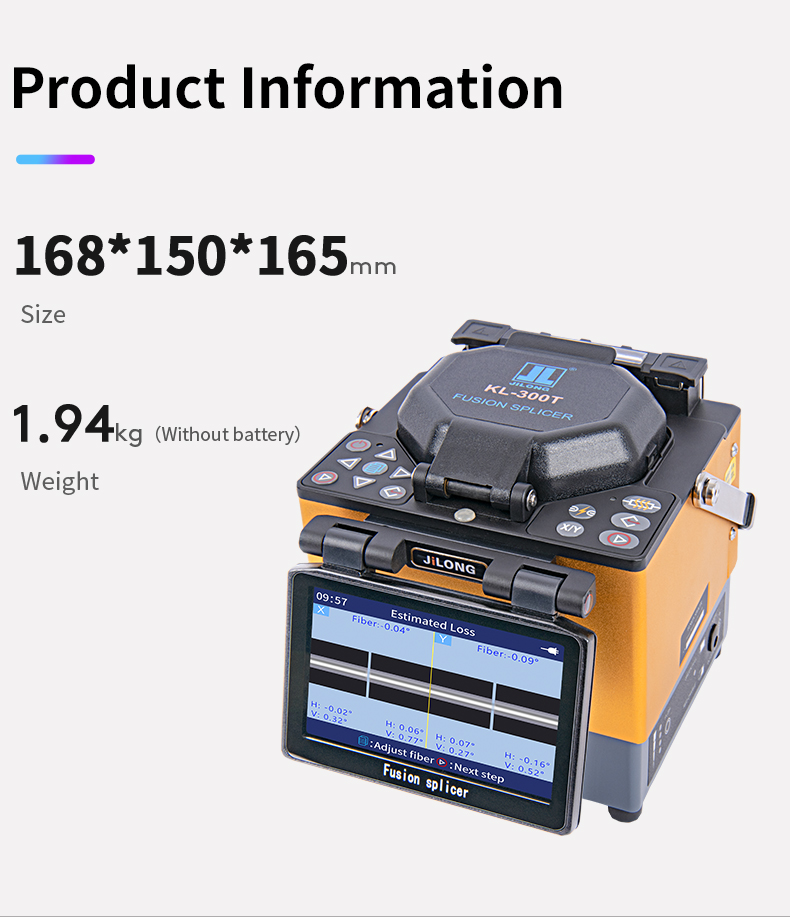 Package Included:
| | | |
| --- | --- | --- |
| Number | Name | Quantity |
| 1 | KL-300T Fusion splicer | 1 pc |
| 2 | KL-21C Fiber Cleaver BUILT-IN SCRAP BIN/CATCHER | 1 pc |
| 3 | Fiber Coat Stripper | 1 pc |
| 4 | Internal Battery | 1 pc |
| 5 | Charger, AC Power Cord | 1 pc |
| 6 | USB Flash Disk | 1 pc |
| 7 | Spare Electrodes (one pair) | 1 Pair |
| 8 | Cooling Tray, Alcohol Pump Bottle, Blower Brush | 1 pc |
| 9 | Carrying Case -- Water Proof | 1 pc |
| 10 | User`s Manual. | 1 pc |